Over the years, interacting with people and companies, multiple repeating and very worrying themes became apparent that explain today's harsh reality. I know they are already recognised by some but still…
Many company 'leaders' still only care about themselves and maximising profits. They tend not to treat people respectfully as human beings but as robots instead. They push them hard to drain every ounce of performance possible with no regard for well-being. 
This is why people burn out and leave.
Pay as little as possible
At the same time, they look to pay people as little as viably possible. Women are paid less than men (even though they are equally capable) and people of non-white origin even less.
Why? Because apparently, it's "the norm" and they can get away with it. Again, like with the robot treatment, people can only tolerate this for so long before they leave.
For many, the last thing of concern is their negative impact on the environment. People and companies have been causing damage to our planet without even thinking about it. This is how we got to the climate crisis that threatens our future existence.
More have started to act lately (due to growing external pressures). However, who is really doing something about it remains to be seen. Many will likely use it as a PR booster.
Most are so product-obsessed, they don't even consider what really matters to people buying their products. The reality is no one gives a shit about products, even if they are great. People care about the user & buying experiences and how products make them feel.
And in the case of B2B, whether the products solve their problems with a seamless experience that make the buyers become 'rock stars' in their companies and get promoted.
This is wrong and people need to wake up! It's time to disrupt "the norm". I have joined a group of impact leaders driving the new & fair future of business.
Learning from my experiences over the years, good and bad, I have found it. My purpose is to make a positive global impact on people's lives and our planet…
How? It starts with disrupting the legacy mindset and embracing purpose-led, people-centric leadership. Establishing a culture that gives every person equal opportunity to show and grow their talents and be valued and fairly rewarded, irrespective of their gender, ethnic origin, sexual orientation or any other differences. Really caring about each team member, not just doing a box-ticking diversity exercise for good PR (like some companies). This is what it means to embrace the true value of diversity, equity and inclusion (DEI). People deserve this!
Next, people must stop destroying the planet. While many claim to be on their net-zero journey, there is a lot of greenwashing. Leaders need to start walking the talk! And their plans must be science-based, not what gives good PR! Planting a gazillion trees won't eliminate the carbon footprint. Reforestation is certainly a very important part of restoring lost resources (when done correctly) but tree saplings take many years to grow until they start to properly absorb CO2. Companies should first focus on minimising their emissions and then offset the rest through science-based methods.
Finally, it's about making an impact on a mass global scale. I believe technology is a great catalyst for this. It empowers people yet it also needs the human touch for maximum impact. 
So, my mission is to create a global net positive impact through the combined synergies of tech innovation and human intelligence, creativity, passion, empathy and humility. See below how I will do it…
At Smart Migrator, I am creating a purpose-led culture that has ESG and DEI at the core of its DNA. Our disruptive innovation will help many companies to transition to green cloud operations, boost their innovation and reduce their IT carbon footprint by up to 90%. But it's not just that. We will show the world that tech that empowers business and helps the planet & society at the same time can grow big and be highly profitable too. It's not about being traditional tech or tech for good. It can be both and I want to prove it and inspire many to follow.
People-centric leadership
Instead of being customer-centric, like some, I am people-centric. My view is that, if you look after your people, they will look after your business and your customers. And they will thrive, be motivated and passionate, and also tell other great people they should join. Do you see where I am getting at?
Success comes from having great people who have a strong bond and are dedicated to a united vision. Embracing people and really caring about them is key, irrespective of their differences. Empowering their personal growth, giving them equal opportunity to voice ideas and opinions and to showcase their talents. And having fun every day – celebrating success as hard as working to create it. 
This creates incredible motivation & commitment. And this is how I will attract, grow and retain top talent.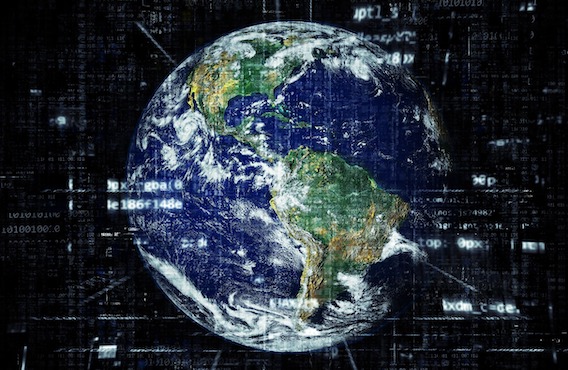 People-centric leadership must be complemented by a strong purpose that people believe in. At Smart Migrator, we are on a mission to remove the barriers, solve big challenges and enable mass-scale cloud adoption. We want to help millions worldwide to benefit from the cloud.
Right now, many are unable to do so because of the unaffordable costs and high complexity to migrate (especially SMEs). Many also can't utilise the cloud efficiently. This is unfair! Everyone deserves a chance! So, we are creating a world-first intelligent platform that makes it easy and affordable for all companies.
Our tech also helps the planet. It enables companies to move to a green and efficient cloud and cut their IT carbon footprint by up to 90%. That's impact!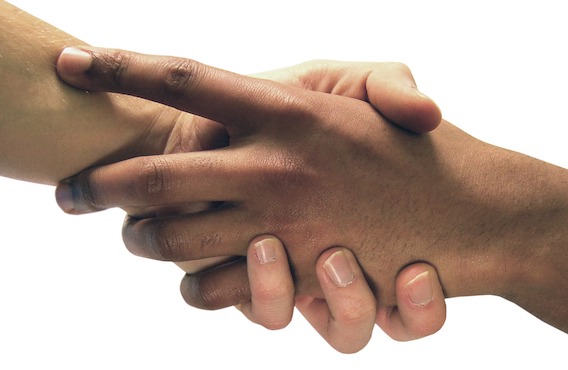 Contribution & engagement
Leadership, purpose & innovation give a strong foundation. It is elevated further by contribution – thinking and acting beyond just maximising profits. Think 'tech for-profit & good' without crossing into the social tech territory (and becoming unattractive for most investors).
Some companies already have philanthropy as part of their strategy. We will do much more than most and support multiple non-profits dedicated to protecting our planet & humanity. We will donate part of our revenue, time & product to help worthy causes that make the world a better place.
We will also enable our talent to become impact champions for causes they care about. We will inspire our customers and partners. Together we will create an impact and have fun on our journey. And this will not stop us from growing big. We will while having a more meaningful existence.
Ambitious mission, isn't it? I am inspired by some great leaders already making a difference. It is the right thing to do and many people agree with me. But enough about the serious stuff. Keen to find out what I enjoy doing in my free time? Continue exploring…